Organic candy wellness & beauty
CANDY LEFRANCOIS
Meet the woman behind organic candy all natural skin care & wellness services. 
Meet the creator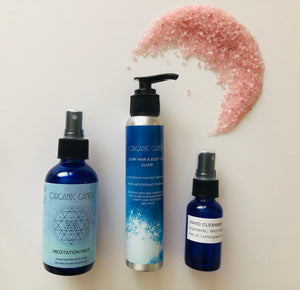 Bliss Out Wellness Package
Sale price Price $65.00 Regular price $85.00
100% all organic candy -- natural, cruelty-free skin & body care.
My products are handcrafted with love in small batches on Vancouver Island, BC.  All products are created with 100% pure therapeutic grade essential oils combined with high quality ingredients that are designed to nourish the mind, body, face and spirit. 
SHOP ALL
ROSE QUARTZ CRYSTALS
Mists, oils & other select Organic Candy skincare products are infused with rose quartz crystals inside!